My Evolving Listening/Living Room
---
The front and side walls as viewed from behind the listening position.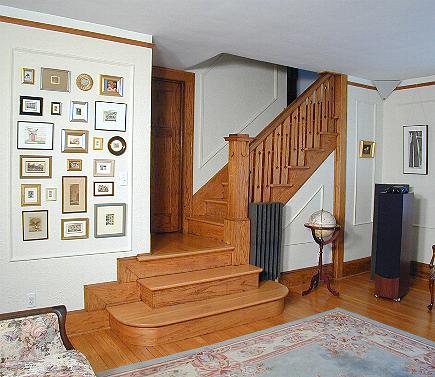 Bass traps and first reflection treatments are put in place during critical listening sessions. The Echo Busters corner traps stay thanks to WAF.
---
My speakers are Paradigm Reference Studio/100. See Why!
---
The Back Wall - note the wide comfortable listening position.
Accommodating three to four listeners.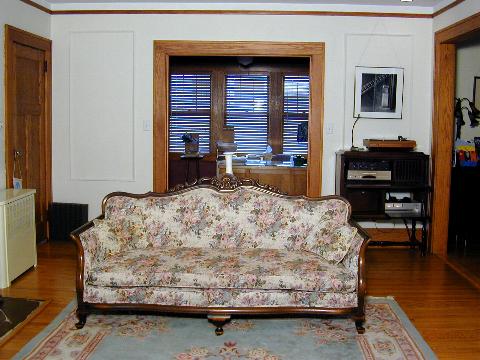 ---
My rack is a 1920's Pooley Radio Cabinet. This is the same cabinet my father mounted his first turntable in as a teenager.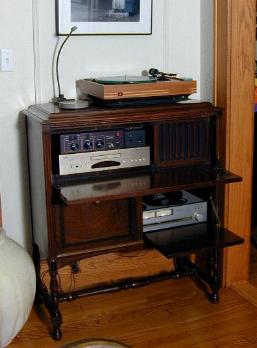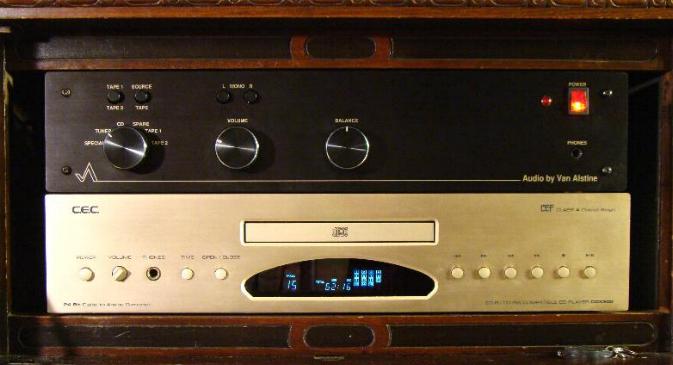 The top shelf is home to the Audio by VanAlstine Trancendence Eight+ tube preamp. Running Valvo E188CC tubes in the Line stage and augmented with a hardwired K Works Empowered Cord. The Transcendence Eight+ received The Absolute Sound's Editor's Choice Award for every year from 2008 through 2012. It rests on the well regarded for looks and sound CEC CD3300 24bit CD player. All of which are resting on K Works Pneufeet,
AudioQuest Coral interconnects, terminated in Eichmann Copper Bullets, carry the signal to the Dynaco Mk.IV amps.
---
This is the Sherwood S-3000 V FM Stereo Tube Tuner.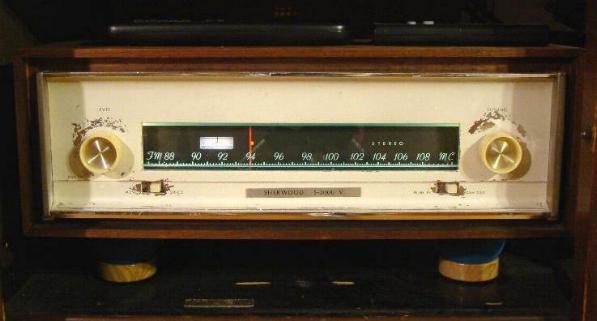 Lurking in the shadows are the CEC and AVA remotes.
---
A tri-suspended turntable fitted with a Rega RB250 /Dynavector Karat 17D2Mk2 combination.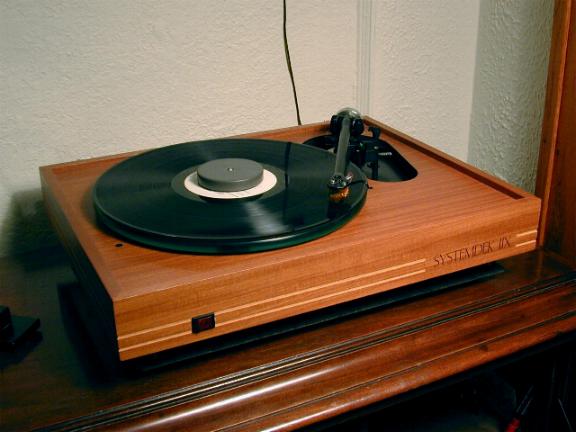 You gotta love those white label promo's!
See all the Systemdek IIX tweaks and upgrades. Click here!
The turntable is not resting on the radio cabinet. See How!
The system gets powered from one source. See How!
---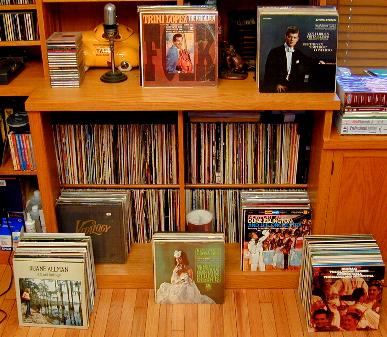 The LP collection just keeps growing.
---
Updates to come: Otari MX5050BII-2 Reel to Reel tape deck, Bottlehead Eros tape preamp kit, KAB Souvenir VSP MK2 early mono record preamp, K Works NanoMax DAC and more.
---
---
---